Our Services
With over 20 years of experience in providing home loans and financial advice, the team at Gordon Wealth can help you find the arrangement that works best for you. We provide the most competitive home loan interest rates and can put forward an arrangement that is sustainable for you.
Financial matters can be complex. Our consultants are here to help you understand both the broad strokes and the finer details of how you can get your home loan under control. We can even help you get your home loan paid off sooner with our competitive in-house loan program rates. With an extensive network of bank and non-bank lenders, and over 600 home loan products to choose from, we can find the arrangement that works for you.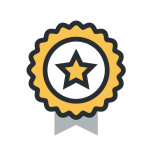 If you're on the lookout for a new property but would like the security of being able to hold on to your current property, why not try a bridging home loan?
With a bridging home loan, you can finance a new home while still living in your current one. This arrangement can save you the inconvenience of having to rent while your new home is being built. No movements and no hassles, everything can stay the way it is until you're ready to move into your new property.
Gordon Wealth can arrange bridging home loans that give you up to 12 months to sell your current property.
Talk to one of our home loan consultants to find out the best home loan option for you.
.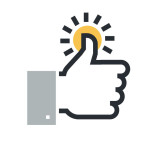 The standard variable home loan is Gordon Wealth's most popular type of loan. Our standard variable home loan products are highly flexible, with rates and repayments that vary according to the market.
We also offer additional features, including an offset account, provisions for extra repayments or redrawing funds, and splitting your loans.
Get in touch with one of our home loan consultants to find out more about our standard variable home loan.
The bane of so many homeowners is their mortgage. It's difficult to track, and without proper planning it can take a toll on your household finances. We encourage our clients to revisit their home loan each year for a home loan health check. This way, you get the chance to ensure that your mortgage is working for you.
Uncertainties in the home front abound, and you may find yourself taking on more debts and racking up higher interest rates on your loans, so a home loan health check can help you keep track of your finances.
Gordon Wealth can help you determine a path forward and help keep you ahead of your mortgage by refinancing.
| | | | |
| --- | --- | --- | --- |
| Loan Type | Loan Amount | Interest Rate | Approx Monthly Repayment |
| Home loan/mortgage | $250,000 | 5% | $1,342 |
| Car loan | $14,000 | 11% | $305 |
| Personal loan | $6,000 | 13% | $136 |
| Credit card | $6,000 | 17% | $180 |
| Store accounts | $2,500 | 21% | $100 |
| Total Debt | $278,500 | Total Repayments | $2063 |
However, if these loans could be consolidated and refinanced at a much lower rate, the monthly repayment could be down to approximately $1,428, allowing you to save over $500 every month for your other needs!
Refinancing your debt would mean paying for it for a certain period of time, of course. In the sample, our calculation is set for 30 years, but you can always get a shorter pay period, allowing you to pay your debt in full in under 20 years!
But besides wanting to save more money, what other reasons might you have for refinancing and consolidating your loans? You might want to…
Get a new car with better security and safety features for your growing family
Tuck away some money for your children's college fund
Renovate your leaking bathroom
Build an extension or set up a home office
Pay off your home quicker
Put away more money for your emergency fund
Free up cash flow and reduce financial stress
Avail of friendlier and more convenient payment and interest rates
Your reasons could be many and varied, but one thing that's guaranteed: Gordon Wealth is more than happy to help you refinance and consolidate your loan and maximise your money's worth.
How it works
We provide a quick and hassle-free process in applying for refinancing or consolidation of your home loan.
Get in touch with our home loan consultant and explain your needs. You may be asked to provide information about your financial condition, such as your income, and current and existing debts.
We'll then find out what home loan options might be available to you, the loan products that fit your current financial position, and which mortgage arrangement can save you the most money.
If you're eligible, we'll set up a face-to-face appointment to discuss with you your loan options. Everything will be explained to you in detail so you can make an informed decision concerning the refinancing and consolidation of your mortgage.
Once you have decided, your assigned mortgage broker will then prepare the loan application form, prepare all necessary information and documentation required, and submit it to your chosen lender.
Once your loan is conditionally approved, your property will be evaluated to see how much your home is worth and the equity available to you.
Once valuation is returned, your loan is then sent to a mortgage insurer for final approval.
If approved, the lender will ask a solicitor to draw up your mortgage documents, and the solicitor will also inform your current home loan lender that you are discharging your existing loan with them.
Once mortgage documents have been returned, the solicitor will pay out your old loan with your current home loan lender. With this settlement, your old mortgage and other loans you have nominated will be paid.
You're ready to begin a refinanced loan with your new lender.
Take note that there are costs involved in refinancing and/or consolidating loans, but you must remember that benefits and the future savings you can gain far outweigh these costs! Depending on the loan product and your lender, costs may include:
Home loan application fee
Property valuation fee
Mortgage insurance
Solicitor and documents fee
Government charges
Stamp duty
Title insurance
Discharge fee
Penalty payment
For more information on refinancing and consolidating your mortgage, talk to one of our home loan consultants now.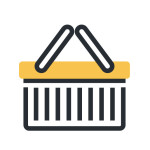 A property is always an excellent investment – and you don't even need to be a millionaire to acquire one! If you have some amount tucked away, you can use it to invest in a property that can double or triple your money in a few years' time!
Gordon Wealth offers you this chance to be a property investor without breaking your wallet. In fact, many of our property investors are ordinary parents, professionals, singles, and average workers who want to put their money in a more stable investment.
And to convince you further, here are 10 reasons why investing in a property is one of the smartest moves you can make:
Use people's money to pay off your asset. Buy a property, rent it out, and use that money to pay off your investment – without touching your own pockets!
Use people's money to buy your asset. Alternatively, you can take out a loan and buy a property without paying for it in hard cash on the spot!
Enjoy tax deductions. Money you spent on your property, including interest tax, is deducted against your income. Bottom line: more cash and savings.
Invest in an appreciating asset. A true good investment is one that appreciates over time, and this is what makes a new house so much better than a new car. Investing in an appreciating asset, such as a real estate property, brings in more returns for your money.
Put your money in a predictable investment. A property is one of the most low risk options for an investment, making it a reliable, secure and stable asset to put your money on.
Build wealth. Your property earns equity over time and you can use this to buy other properties in the future and grow even more your wealth.
Enjoy the benefits of a holiday home. Wouldn't it be nice to have your own place somewhere near the beach, go there on weekends and relax? A holiday home provides you with and at the same time a smart investment that you can also enjoy.
Prepare for your retirement. As an investment that earns equity over time, a property can be a reliable investment in the years to come, something that you can consider as part of your retirement assets.
Say goodbye to your office job and become a property investor.

 

Becoming a property investor brings in a lucrative source of income. It could become your passion if you take the time to learn the ins and outs of the business, and you may find it a friendlier alternative to a 9-to-5 office job.
Earn passive money. One of the best ways to build your finances and grow your money is through passive income. With your property, you can get high returns on your investment even in your sleep.
The best time to get started on property investment is NOW! If you have equity in your home or some cash in the bank that's earning only minimal interest, why not invest them in a venture that brings great rewards?
Get started with your first investment property with Gordon Wealth. Talk to one of our financial advisors now.
Property investment home loan
If you're interested in becoming a property investor, we provide a wide array of home loans for your first property investment.
Interest only home loan
Go for an interest only home loan if you want to maximise the cash flow on your property.
Standard variable rate home loan
One of our popular types of home loans, the standard variable home loan offers you the most flexible terms, allowing you to link it to an offset account. Rates go up and down depending on the market, which can help you reduce overall interest.
Standard fixed rate home loan
 If you're after the security of a fixed rate, we also offer standard fixed rate home loans. This makes budgeting so much easier as you won't have to worry about changing repayment amounts. Our fixed rates range from six months for up to 10 years.
 Basic variable rate home loan
 This kind of loan is ideal for those who want to make minimum payments only but do not want the level of flexibility of a standard variable rate loan.
Line of credit
 With this package, you can pay only the interest on the money that you used. You can also use the equity that your property earns for personal purposes, or like a credit card, redraw any principal that is available.
Low doc loan
 A low doc loan, also known as low documentation, typically has higher interest rates. However, we at Gordon Wealth offers a number of low-range doc loans that are perfect for self-employed individuals who cannot provide sufficient proof of income.
Construction home loan
Construction home loans are available for investors who need funds for refurbishing and renovating their properties. Gordon Wealth's construction loans' interests are applicable only during the building period, and you can select from variable rate, fixed rate home loan, line of credit and others.
 Gordon Wealth makes home loans easier for you. Apply for one now.
 Buying your property
Location is an essential factor to consider when deciding to buy a property. A strategic location means that your property will have higher appeal and higher value. Whether it's a commercial or a residential space, look for a location that has strong tenant appeal. Strategic locations are those that:
Offer proximity and convenience to public transport
Are located near major facilities like schools and hospitals
Offer entertainment and lifestyle options, such as cinemas, shopping malls, parks and restaurants.
Knowing the type of property to invest in
Price matters and like location, property prices are also another major consideration as this can affect the type of property you will purchase. Depending on your financial solvency, you might find that some properties are more affordable than others. Apartments and condominium units are, for example, more affordable than town houses, although apartment prices themselves vary depending on features such as view, location, quality and condition of the unit.
Proper financial planning and thorough research are important in finding the perfect property that's within your investment budget.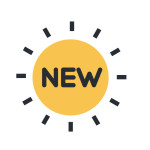 A low credit rating or related financial difficulties can present some major obstacles. But the dream of owning your own home does not need to be thrown aside.
We at Gordon Wealth understand that credit problems are a common reality. Many individuals and families have had issues with their credit at one point or another. For most, the causes are circumstantial. From injuries that have kept you out of work, to spiralling living costs and potentially even mismanaged past attempts at getting finances back on track. There are plenty of reasons that an individual's credit history might be less than stellar.
Regardless of your circumstances, we provide the assurance of the funding that you need. Gordon Wealth has access to a range of non-conforming home loans that let you rebuild your financial life again by helping you consolidate your debts. By helping you restructure your debts, you can eventually apply for any traditional home loan in the future!
With Gordon Wealth, you'll have a dedicated Client Liaison Officer who will be your key point of contact. They'll be available to answer your questions, and co-ordinate with the various stakeholders involved in your journey to financial success.
Start your journey to financial freedom with lifetime mentoring from Gordon Wealth.
Don't hesitate to reach out. Fill out the contact form below and one of our team will be in touch with you soon.
The information on this site is of a general nature only. Consideration has not been given to your individual needs and objectives. You should consider your personal circumstances before making any financial decisions.